Episode 23: Bottom of the Ninth
The tension fills the air. Snooks is looking at Hugs behind the plate. Hugs' face is covered by the catcher's mask.
Snooks shakes off the first sign. Snooks shakes off the second sign. He nods at Hugs' third sign.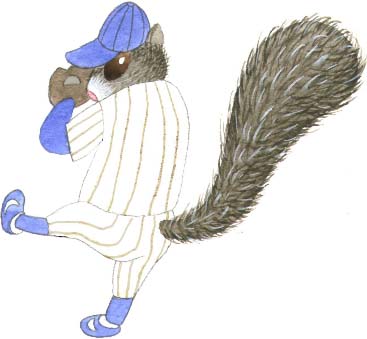 Snooks winds up. He pitches.
The opposing batter is terrified. The batter steps back from the plate. It's too late. The fastball is in the mitt. Strike three!
Sir Francis goes wild. They win the game. Snooks is 2 and 0.
The crowd roars. Everyone jumps on Snooks. He is the hero, again.
Bebop picks up the bats and heads for the locker room. "Wow, that was a close game!"
Fabulous game. Just fabulous.