Episode 27: Harvest Time
Dukester pulled his head out of the food bowl, "I need something different." Nose in the air, "Let's see, to my right I smell eggs and bacon, hmmm, I had that yesterday. To my left, club sandwiches, potato chips, and Dr. Pepper -- nope."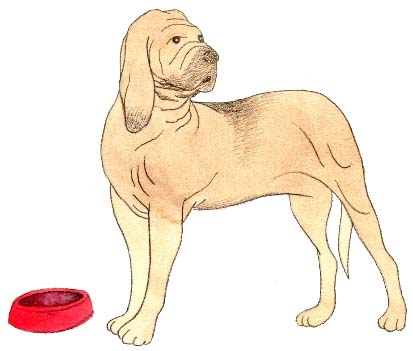 He sniffed again, "Wow, I got it now!" He charged off toward the southern neighbor. Halted, dashed to his right, then left, then circled back and on to the right smell.
"It's harvest season. Yeah! Look at the size of those grapes. And yes, all of the workers with their lunch boxes. It's tacos, beef, chicken, and tortillas!"
All of the workers stopped to pet Dukester. Dukester was soon full and happy.
Along came a Mariachi band with costumes and all. Dukester picked up a twig -- he had a baton. The sounds of the trumpet, guitar, and Latin rhythms filled the air.
Snooks heard it in the distance. He began running to get there in time to jam with the group.
Da Morgo, yawned, stretched, listened with one ear and started to practice with her paw on the organ. The sounds drifted together. "Oh boy, I am hungry. Mexican food, this is going to be great." She headed toward the grape field.
Fall, harvest, grapes, tacos. It was a cultural mix of the best of the valley.
Sir Francis was napping. The group wore him out last night. Snooks had left a mess in the kitchen. Thank goodness Speedo had come over to help clean up.